Explore the Upcoming Fully-Electric 2021 Ford Mustang Mach-E
The 2021 Ford Mustang Mach-E is a thrilling and unique upcoming addition to the Ford family. Ford engineers harnessed Mustang power and electrified it, creating a sensational vehicle that provides exhilarating performance without burning through gasoline. As a fully electric SUV, the Mustang Mach-E produces zero emissions, meaning that you can take advantage of its incredible strength and reduce your carbon footprint all in one go. So, if you're eager to find out more about this phenomenal addition to the Ford lineup, be sure to visit us here at our dealership.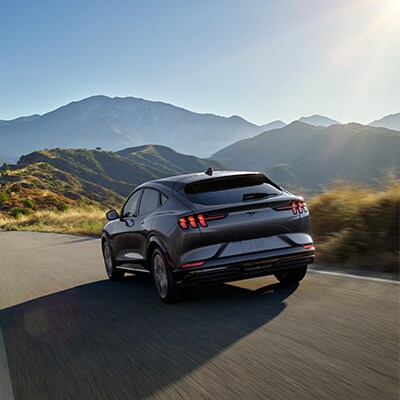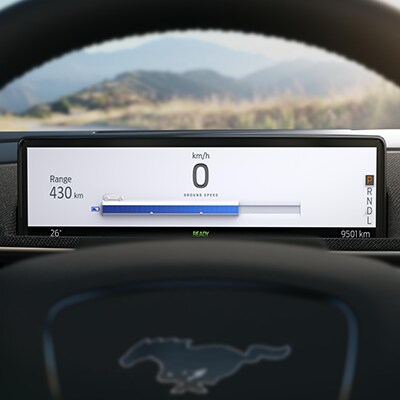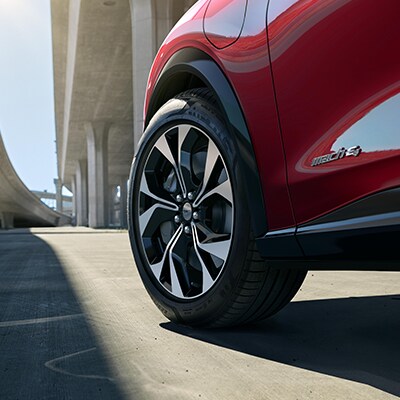 Powerful Electric Performance
The Mustang Mach-E runs purely on electricity, and the experience behind the wheel is nothing short of electrifying. It has a target driving range of up to 300 miles, which is plenty of power for commutes and road trips. Models like the Mustang Mach-E GT targets zero to 60 in the mid three-second range, allowing you to hit the ground running.
In addition to offering heart-pounding power, the Mustang Mach-E is easy to charge. You can charge up overnight or visit one of the many charging stations nationwide to restore up to 47 miles of driving range in ten minutes with a 150kw DC Fast Charger.
Get Financing
Cutting-Edge Technology
Technology in the Mustang Mach-E is seamless and intuitive. With features like the voice-activated SYNC® infotainment system, a massive 15.5-inch touchscreen, and even modem-based over-the-air updates, the Mustang Mach-E is well-equipped to help you stay connected. Your infotainment system can even prompt you to stop for a charge and show you nearby charging locations!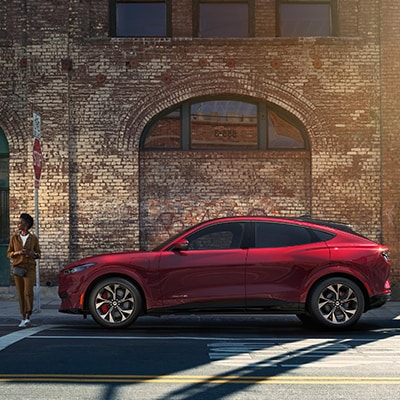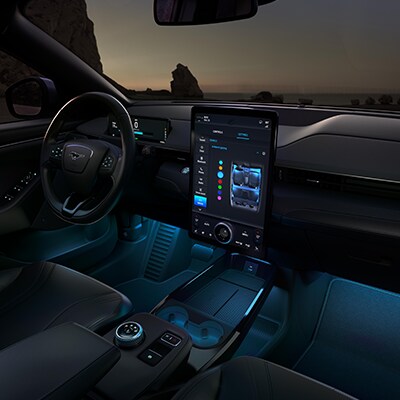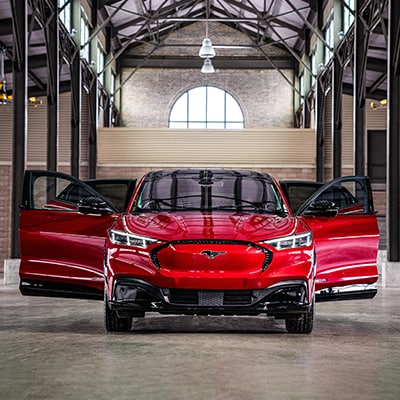 Reserve Your 2021 Mustang Mach-E Today
If you have any questions about the upcoming Mustang Mach-E, or you want to know more about how you can order one for yourself, please don't hesitate to contact us. We look forward to hearing from you!
Order Today!
Order Yours Today!