172-Point Inspection - Areas Inspected
Hover over the vehicle below to see the features inspected.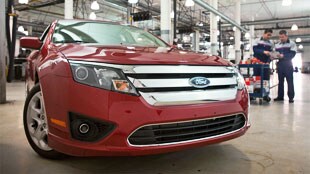 Comprehensive Limited Warranty Coverage
In addition to the 172-point inspection, every Ford Certified Pre-Owned vehicle comes with a comprehensive limited warranty covering more than 1000 components for 12 months/12,000 miles.* Areas of coverage include:
Engine
Transmission
Rear-wheel drive
Front-wheel drive
Steering components
Brakes
Front and rear suspension
Electrical system
Air conditioning and heating
Technology components
Emissions components
Factory-installed audio system
Safety systems
Powertrain Limited Warranty Coverage
On top of the comprehensive limited warranty coverage, we include seven-year/100,000-mile powertrain limited warranty coverage with every Ford Certified Pre-Owned vehicle.* It covers the engine, transmission and more:
Transferable to future owners at no extra cost
24-Hour Roadside Assistance (towing, jump starts for dead batteries, flat-tire changes on-site and lockout services) is included for the duration of the powertrain limited warranty coverage
Ford Extended Service Plans, which offer additional coverage, are available from any Ford or Lincoln Dealer
*See your dealer for warranty coverage details.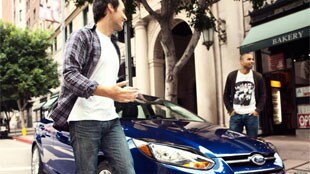 Value of Ownership
There's added value to a Ford Certified Pre-Owned vehicle. For example, each one includes both comprehensive limited warranty coverage and powertrain limited warranty coverage backed by Ford Motor Company. Every vehicle also goes through a rigorous 172-point inspection by Ford factory-trained dealer technicians. Any part(s) that doesn't meet our standards is replaced with a Ford factory-authorized part. And then there's the complimentary 24/7 roadside assistance. Considering all that you get, buying a Ford Certified Pre-Owned vehicle is a great investment.
 

Ford Certified
Pre-Owned

Non-Certified
Used Vehicles

172-point inspection performed by
factory-trained technicians

Yes

No

12-month or 12,000-mile
Comprehensive Limited Warranty

Yes

No

7-year or 100,000-mile Powertrain
Limited Warrantycoverage

Yes

No

Complimentary 24/7 Roadside Assistance

Yes

No

Vehicle History Report provided

Yes

Unknown

Special financing rates

Yes

Unknown

Reconditioning performed using
manufacturer-authorized parts

Yes

Unknown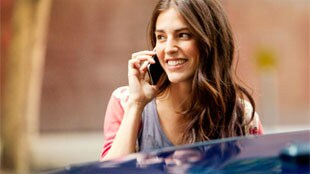 24-Hour Roadside Assistance
It's 2:00 a.m., it's snowing, and you just got a flat. No problem. Every Ford Certified Pre-Owned vehicle comes with complimentary roadside assistance available 24/7, 365 days a year. Areas of coverage include:
Towing assistance of up to $100 for warranty and non-warranty problems, including accidents (excludes impound and repossession)
Travel expense reimbursement of up to $500, for up to three days' lodging, meals and rental vehicle for travel expenses accrued when the breakdown occurs more than 100 miles from home
Destination expense assistance of up to $75 for emergency transportation to the immediate destination
Rental car reimbursement of up to $30 per day for up to five days
Fuel delivery if the vehicle runs out of fuel - up to two gallons at no charge
Flat-tire changes on site
Jump starts for dead batteries
Lockout assistance of up to $50 to unlock vehicle doors
Service throughout the 50 United States and Canada